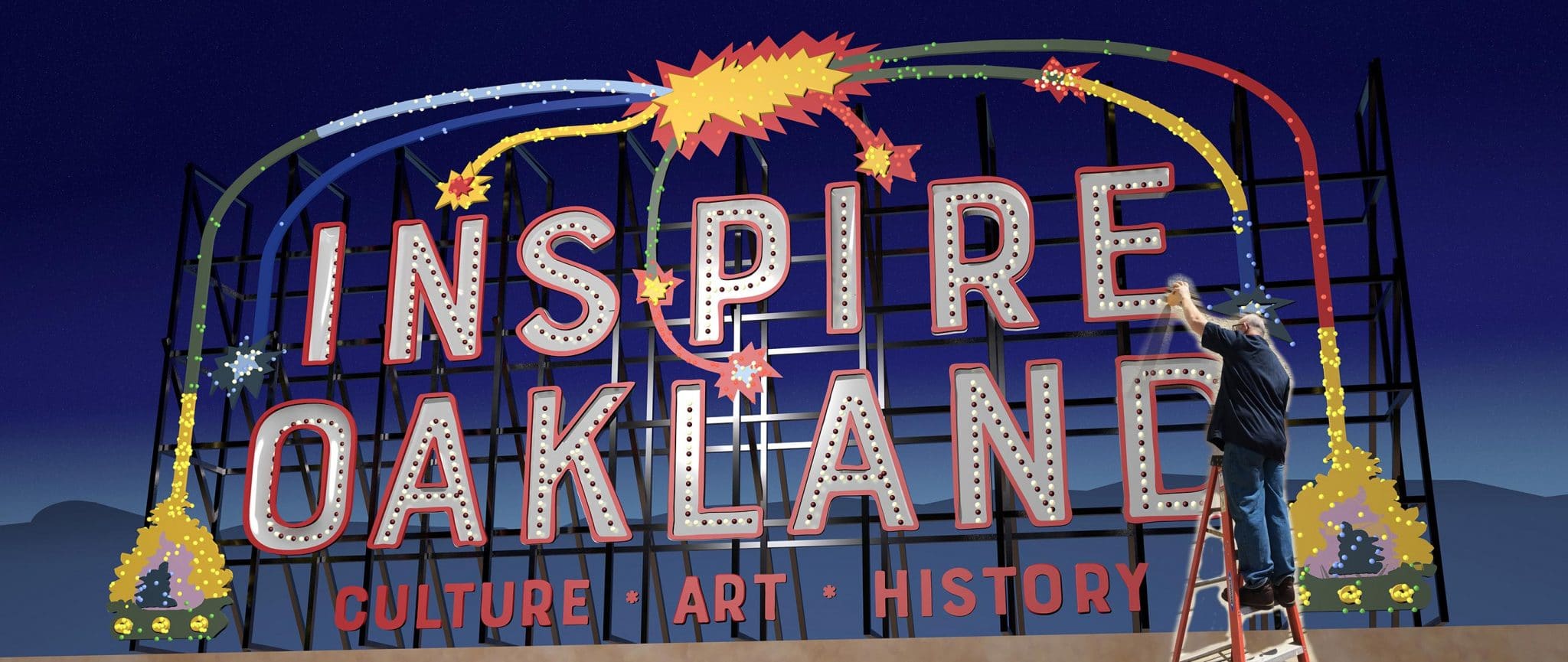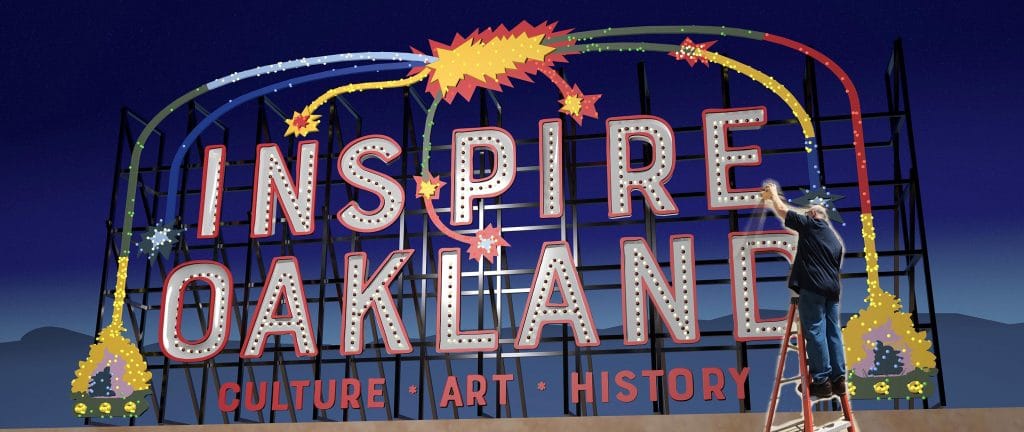 Zina's design came in as a finalist in Bridgegood's Inspire Oakland competition. This competition searches for an iconic design that answers "What about Oakland inspires you?"
Inspiration is a very personal thing. It can also be a very communal group thing.
It comes from the root "to breathe" in Latin, as in "to put life spirit into the human body" or "impart reason to a soul", "to infuse animation".
It is cyclical. And participatory.
Artists breathe with our eyes. Sometimes what comes in through the eyes lights a little fire inside, and the wind of understanding, appreciation and togetherness blows it into a larger creativity-giving entity.
Zina was riding on the highway past the Grand Lake Theater one night, and boom! She knew she had her concept.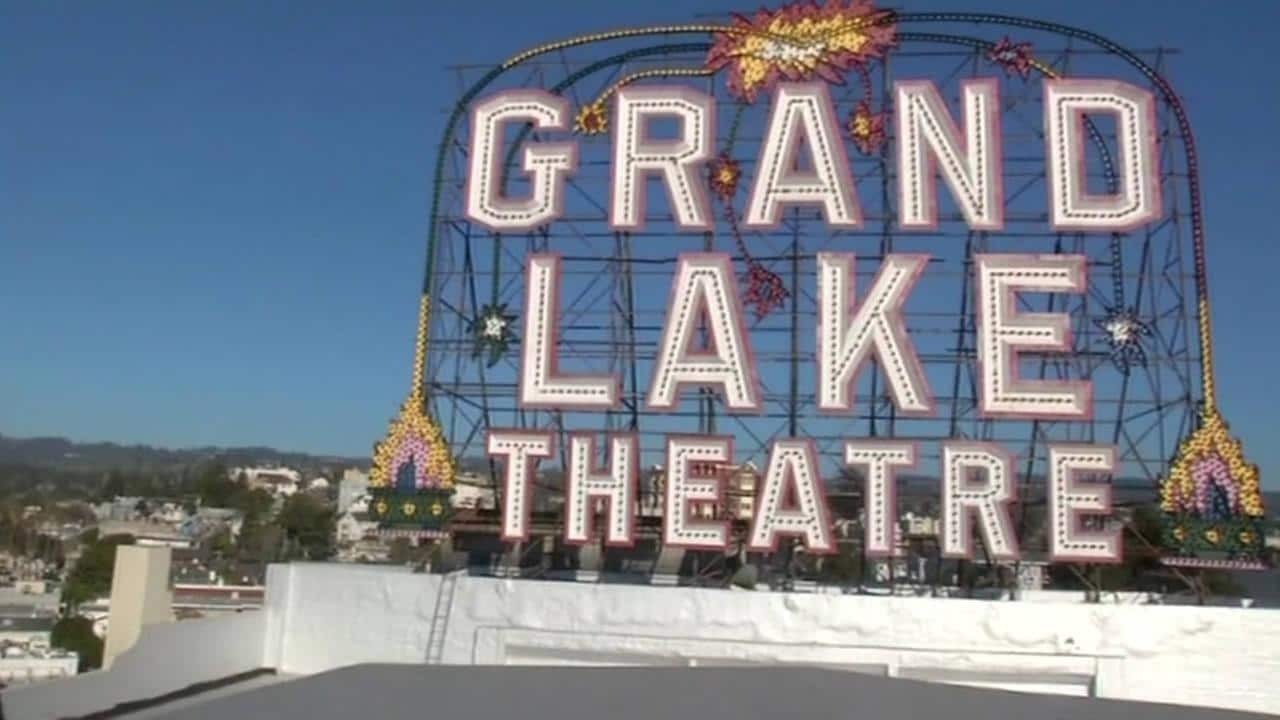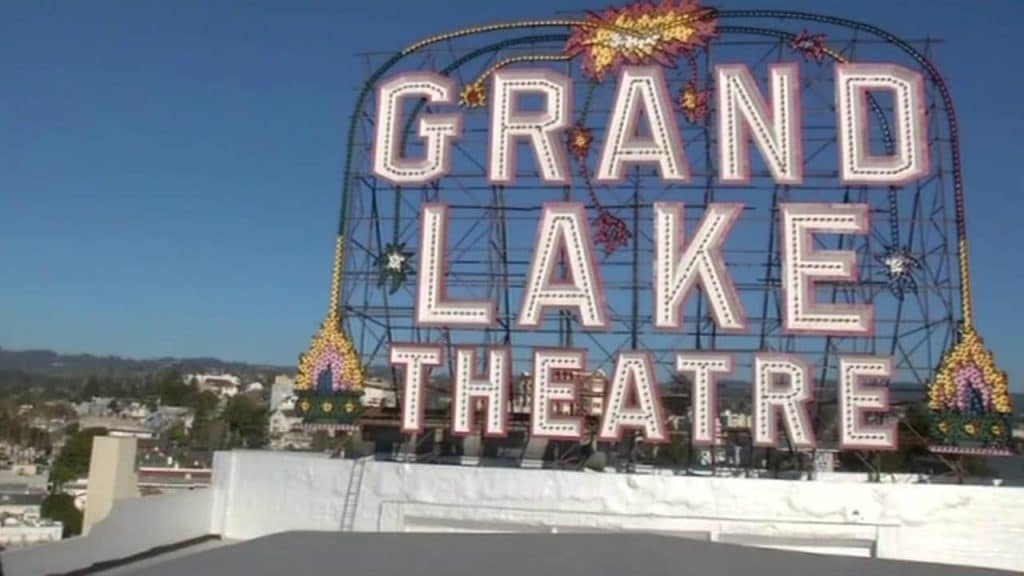 She was inspired by this sign as an emblem of Oakland. A symbol of the culture, art and history of our town.
It is attractive, fun and a head turner with its flashing lights.
It marks the best movie house in Oakland. Which was restored with tremendous passion and effort by the owner.
She produced her entry in Cinema4D. Today 3d illustration is used like animated signs were used in the 1920's – for attention grabbing advertising.
There are 2,900 white light bulbs in the sign. The animation is played by a player piano like mechanism.
The light bulbs are clear and have colored caps.
The owner of the movie house, Allen Michaan, investigated LEDs, but the LEDs don't fit in the colored caps.
Michaan's calling card is that there are no advertisements before movies.
His contribution to Oakland culture includes the upkeep of the historic Wurlitzer organ and political messages on the marquee.