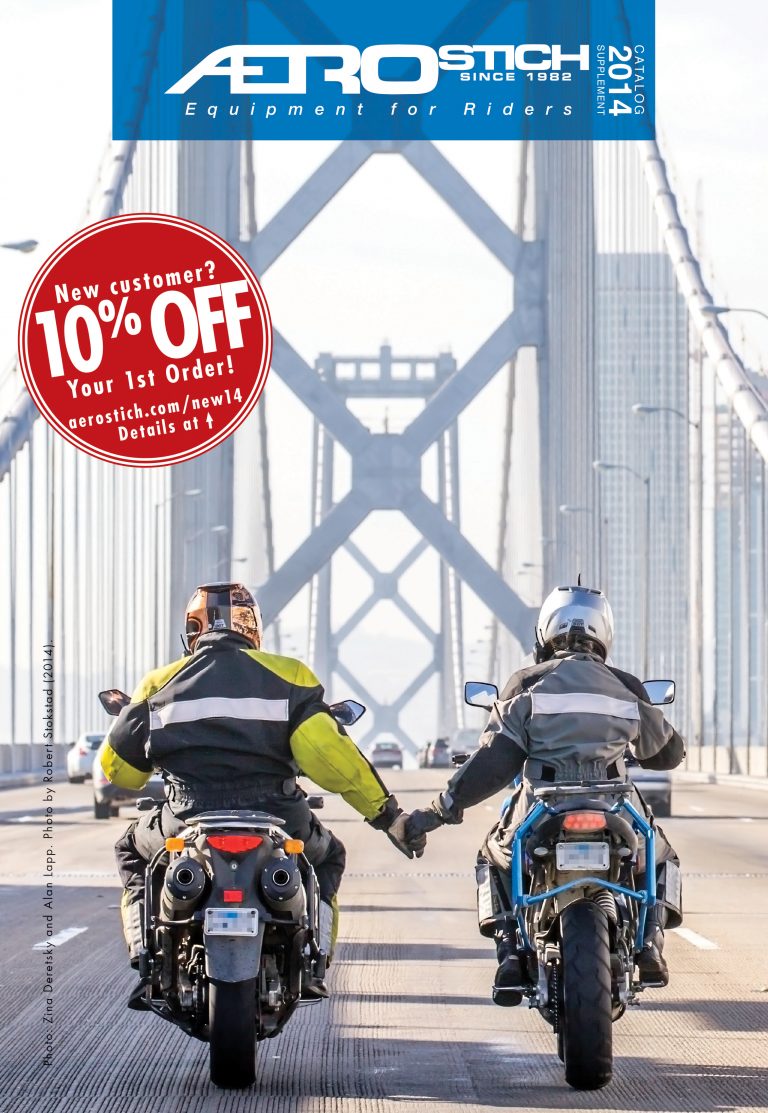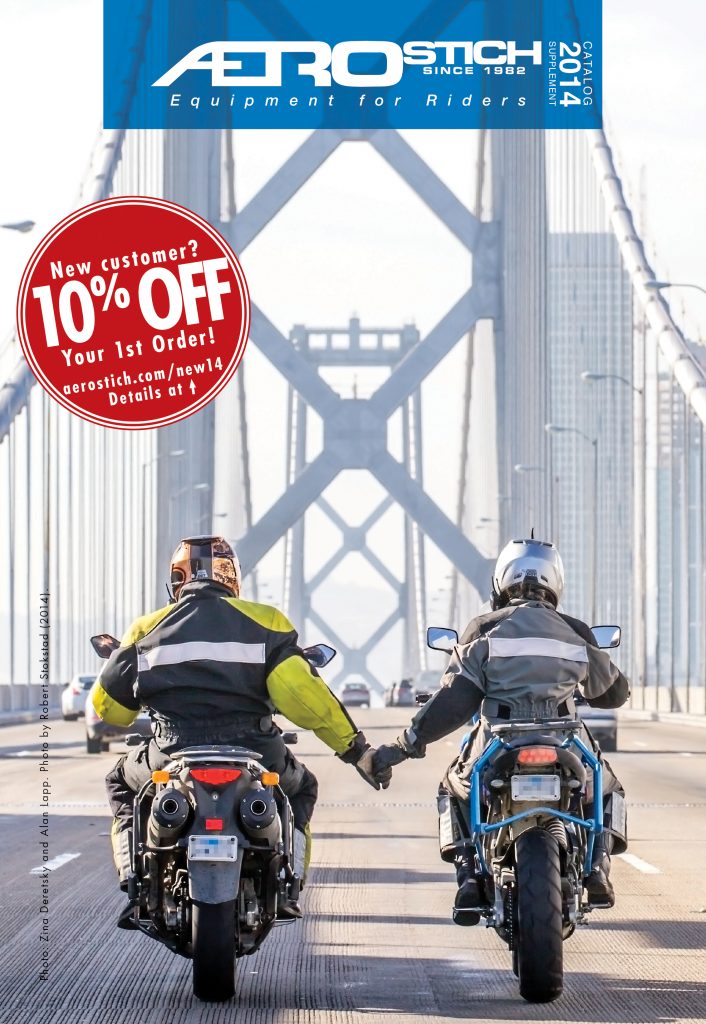 Al and Zina hold hands on a ride across the Oakland Bay Bridge.
To capture this Valentine's Day shot they had to ask their friend, physicist and excellent motorsports photographer, Bob Stokstad, to follow behind in Al's Camaro with his camera and with Paul Bostwick at the steering wheel.
Both Al and Zina are wearing their Aerostich suits, and this was a natural fit for the cover of the Aerostich spring catalog.
Almost immediately after the release of the Aerostich catalog, an indignant furor erupted on a BMW riders forum, claiming the shot must have been done on a green screen, that if real, was incredibly dangerous, and that the riders were reckless crazy maniacs for riding one-handed on grooved pavement! The ride across the bridge was, in fact, quite peaceful and uneventful.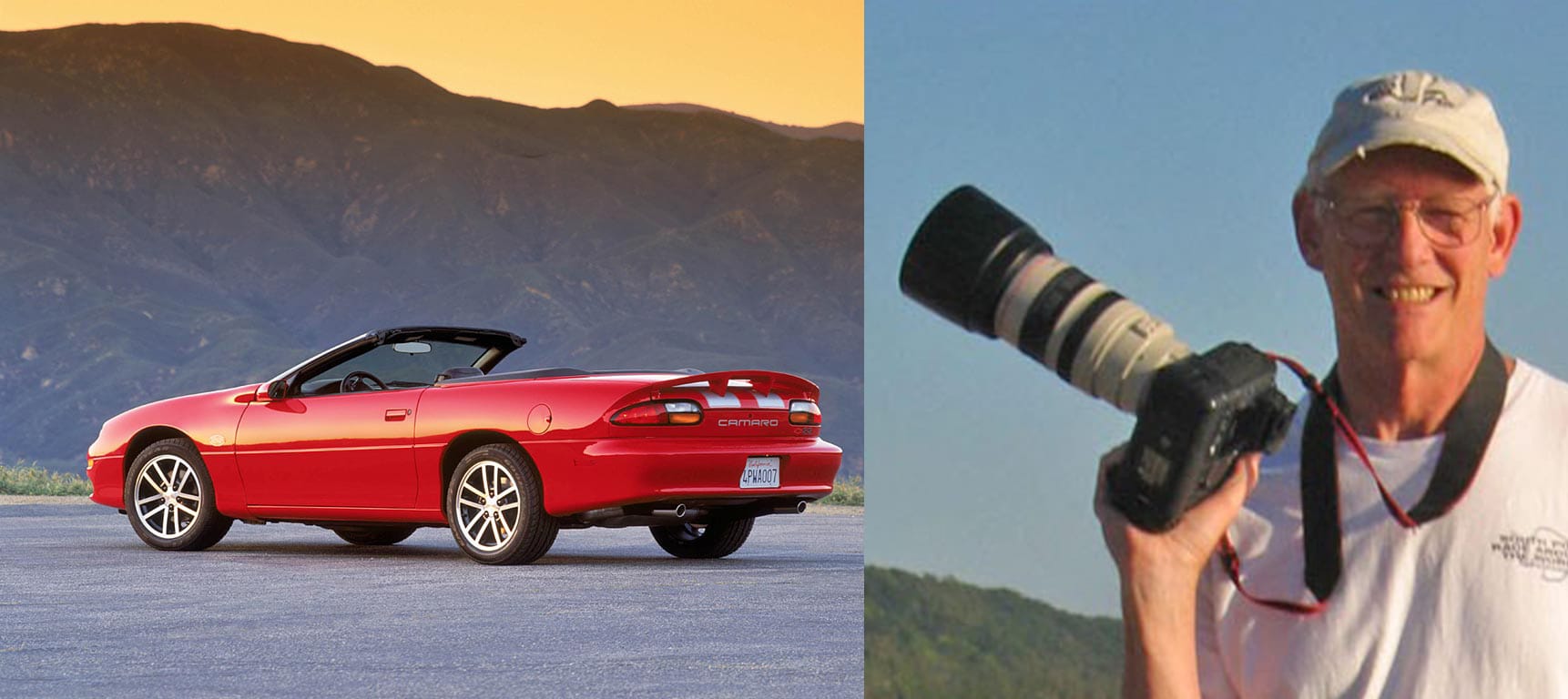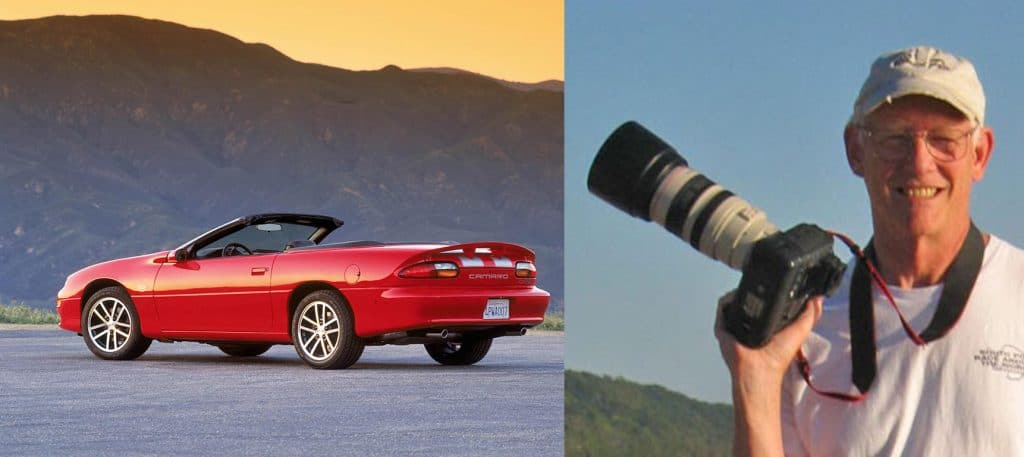 Camaro and the excellent photographer.